06
BAS Preparation
and Lodgement
Full preparation and lodgement of your BAS
Are you looking for professional help with your BAS lodgement? Do you want to make sure everything is done correctly and on time? At Impulse Accountant, we can help you with all aspects of your BAS lodgement, from preparation to lodgement to payment.
Each of our experts understands that dealing with taxes can be confusing and stressful, which is why we offer a wide range of services to help you. We can help you understand your obligations and make sure you're meeting all your tax compliance requirements.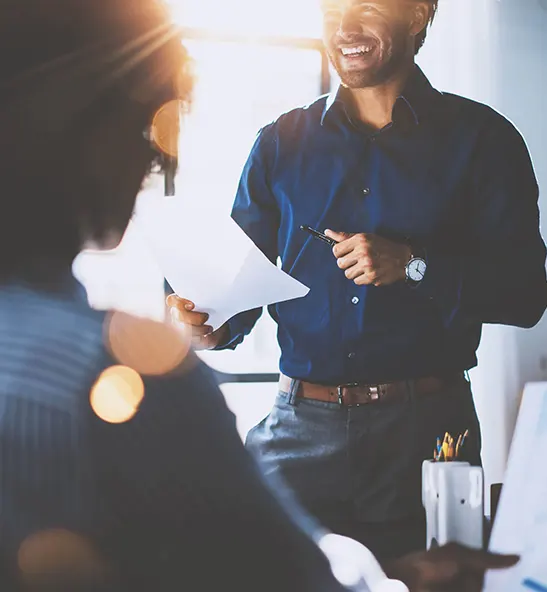 Get Your Business Activity Statement Done Right
Are you struggling to get your business activity statement (BAS) done right? Do you feel like you're always behind and never quite sure what you need to do to catch up?
If you're feeling overwhelmed by your BAS, you're not alone. Many small business owners find the BAS to be a daunting task. However, you don't have to be overwhelmed. Seek help from registered professional BAS agents. Our aim is to help you file your BAS in an uncomplicated way
Forget the worries of BAS preparation with Impulse Accountants
At Impulse Accountants, we understand the stresses and concerns that come with preparing the Business Activity Statement (BAS). All our experienced professionals are available to help you every step of the way, from ensuring you have all the information and documentation you need to lodging your BAS on time.
With our help, you can forget about the worries of BAS preparation and focus on running your business. We will take care of everything, so you can rest assured knowing that your BAS is in good hands.
Lodge Your Business Activity Statements (BAS) Easily
As a business owner, it's important to keep on top of your paperwork and make sure you are lodging your Business Activity Statements (BAS) on time. BAS can be a bit of a hassle to deal with, but our consultation service can make the process quick and easy. We'll guide you through everything you need to do to lodge your BAS without any complications.
Lodging your BAS on time is important to keep your business running smoothly, so make sure you take care of it with our help.