03
Financial
Modelling
Get Our Expert Help with Financial Modelling
Our team of financial experts can provide you with the guidance you need to create a sound financial model for your business.
Financial modelling is an important tool that can be used to assess a variety of business scenarios. It can be used to evaluate the potential financial impact of new products, business expansion, or market changes. A well-built financial model can help you make sound business decisions and avoid costly mistakes.
Our team has a deep understanding of financial modelling and can help you build a model that is tailored to your specific business needs. We can also provide you with guidance on how to use your financial model to make decisions about your business.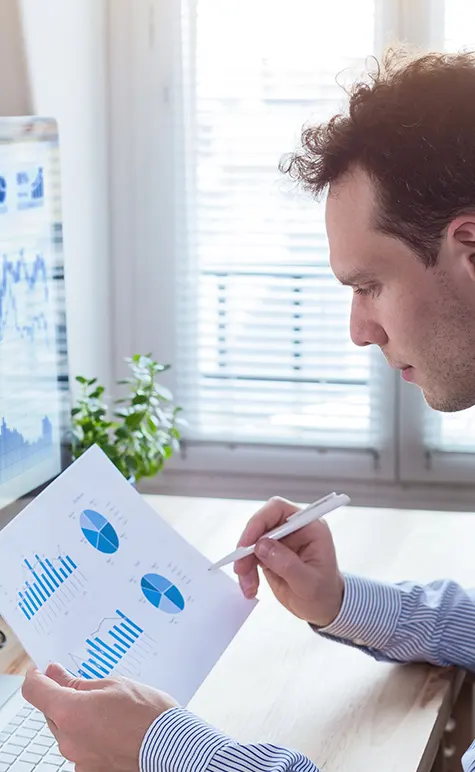 Improve Your Business Financials Through Professionally prepared
Are you looking to improve your business finances? If so, then you should consider investing in professionally prepared financial modelling. Financial modelling can help you identify and track key financial indicators, and make better decisions about where to allocate resources.
There are many different types of financial models, but all share a common goal: to help you make more informed decisions about your business finances. If you're not sure where to start, then consider working with a professional financial modelling service. They can help you create a custom model that meets your specific needs.
Once you have a financial model in place, you'll be able to track your progress and see how your decisions are impacting your bottom line. With this information, you can make adjustments to keep your business on track for success.
Web Content for Streamline Corporate Finance with our expertise
Our team at Impulse Accountant is dedicated to helping businesses find the right financial solutions for their needs. We have a wealth of experience in corporate finance and can help businesses streamline their finances to improve cash flow and efficiency.
Our services include corporate financial planning, corporate restructuring, and mergers and acquisitions. We also offer a range of advisory services to businesses, including market analysis and business strategy.