05
Taxation Advice
and Lodgements
Understand Your Lodgment Obligations as a business
As a business owner, it is important to understand your obligations when it comes to lodgment of taxes. Depending on the structure of your business, you may be required to lodge quarterly or annually.
If you are unsure of your lodgment obligations, it is best to speak to our qualified accountant or tax agent. They will be able to advise you on your specific obligations and help you to plan for tax time Failure to lodge your taxes on time can result in penalties from the ATO, so it is important to be aware of your obligations and to lodge your taxes in a timely manner.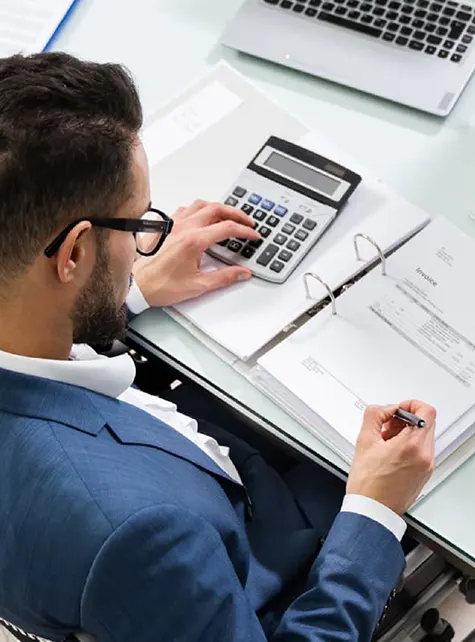 Know When You Need to lodge a Tax Return
Generally, you must lodge a return if you earn income from carrying on a business or if you are a working holiday maker. You may also need to lodge a return if you have other sources of income, even if you don't earn enough to owe tax. If you are unsure whether you need to lodge a return, we recommend seeking professional advice.
Get Started with Taxation Advice and lodgements
Starting a business can be a daunting task, especially when it comes to tax. There are a lot of different rules and regulations that you need to be aware of, and it can be easy to make a mistake. This is why it's important to get professional help when it comes to your taxes. A good accountant can help you navigate the tax system and make sure you're doing everything correctly.
Taxation can be a complex and confusing topic, but it doesn't have to be. With the right help, you can ensure that your business is compliant with all the relevant laws and regulations. So if you're starting a business, be sure to get in touch with a professional tax advisor to ensure you're on the right track.
Prepare and Lodged Your Tax Return Through the reputable organization
If you want to ensure that your tax return is prepared and lodged correctly, it's best to use the services of a reputable organization. There are many tax return preparation and lodgement services available, but not all of them are created equal. Make sure you choose a reputable organization that has a good track record of preparing and lodging tax returns correctly.
There are a few things you can do to prepare for your tax return:
Gather all of your relevant documentation, such as payslips, bank statements, and receipts.
Make sure you are up to date on all of your tax obligations.
Use a tax calculator to estimate how much tax you will owe.
Once you have all of your documentation in order and you know how much tax you will owe, you can lodge your tax return online or with.